The Continuity of Care: From Admission to the Recovery at Home
Keywords:
quality improvement, continuity of care, transitions, hand overs, patient perspective
Abstract
The treatment and support patients receive in their transition from the Emergency Department (ED) to the patient care unit (PCU), and eventually, the community, have clinical consequences, psycho-social outcomes, and financial ramifications. This quality improvement report provides recommendations intended to improve patient experiences and outcomes, in the context of ED crowding. The recommendations provided are informed by the findings of a master's project that examined the transfer of patients from admission in a crowded ED, to a select PCU, and then to the community using process mapping and patient surveys. The purpose of this project was to examine the sequence of care beyond the walls of the ED and include the PCU (McHugh et al., 2011) using a systems approach (Villa, Prenestini, & Giusepi. 2014). We believe that by understanding process successes and failures, between EDs and PCUs, we can make improvements to ensure efficient, effective, and streamlined transitions to promote continuity of care.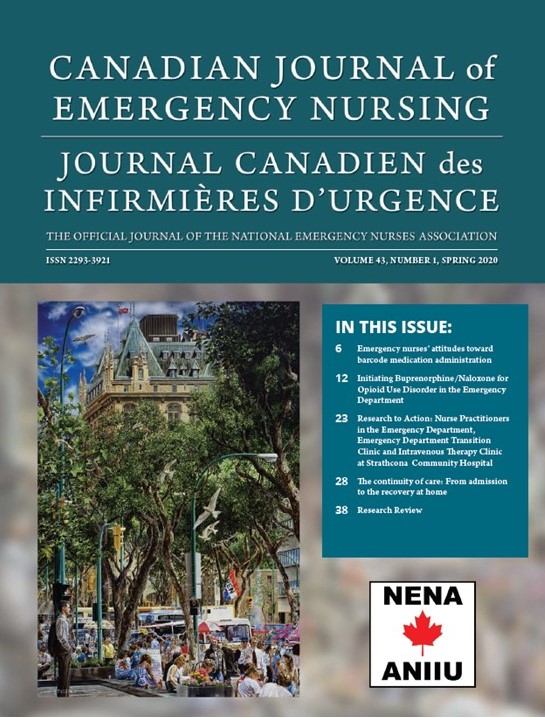 Downloads
How to Cite
Payne, K., & Reilly, S. (2020). The Continuity of Care: From Admission to the Recovery at Home. Canadian Journal of Emergency Nursing, 43(1), 28–37. https://doi.org/10.29173/cjen41
Section
Peer Reviewed Articles
License
The Canadian Journal of Emergency Nursing is published Open Access under a Creative Commons CC-BY 4.0 license. Authors retain full copyright.